We are pleased to announce the appointment of Ms. Angela Tham as Regional Marketing Manager for Wellesta, Singapore w.e.f. 25th October 2021.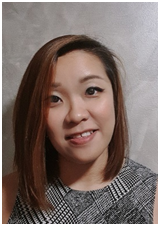 Prior to joining Wellesta, Ms. Angela worked with A. Menarini as a Senior Product Manager. Her marketing experience spans over 8 years of handling both local and regional portfolios in Singapore and across the Southeast Asia region in the pharmaceutical industry in multiple therapeutic areas such as Gynaecology, Obstetrics, Dermatology, Aesthetics, ENT, Urology, Men's Health & Gastroenterology.
Ms. Angela Tham started her career as a Product Executive for Hyphens Pharma in 2009 and rose to ranks in 2013 as an Assistant Manager role handling market development for 2 years where she started to get involved in the Indonesia Market. With her personal and working experience in both sales and marketing, she started mentoring and supporting both the Singapore team as a Product Manager and the Indonesia sales team in opening new opportunities.
In 2016, she was promoted to Associate Regional Product Manager which expanded her coverage across Hyphens regional offices in Singapore, Malaysia, Indonesia, Philippines and Vietnam focusing on the Dermatology business unit. She is well experienced in handling new product launches, organizing regional symposiums and working on new product developments. She has also been involved in clinical studies conducted across the region, working with various societies and hospital departments.
With her drive to pursue an all-rounded career, Ms. Angela Tham decided to move to A. Menarini Singapore in 2019 as a Senior Product Manager. In her 2 years with Menarini, she was mainly involved in launching 3 new brands including the product development of an anti-aging cosmetic range, working on formulation, branding and packaging design.
Ms. Angela Tham is a science degree graduate majoring in Biomedical Science and Microbiology from the University of Queensland, Australia.
We are very sure that Angela's experience locally & SEA will help our business growth agenda. Ms. Angela will report to Milan Paleja, Chairman and MD of the Wellesta Group.
We welcome Ms. Angela to the Wellesta family and wish her great success in her new position.